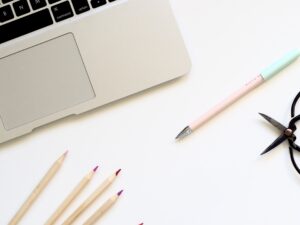 7 Must Have Tool For Bloggers
There are lot of online tools that make life as a blogger a lot easier and/or more fun? Today I am listing my favorites.
1. Google Analytics
It's no secret that I'm a fan of Google. Okay, I'd like to understand their algorithms just a little better, but their tools are genius. Google Analytics is a free tool that gives you insight into your statistics in many ways. Not only about how many people come to your blog every day, but also where they come from and what they do on your website.
2. Google Keyword Planner
Another genius, especially if you want to generate more traffic through search engines. With this tool you can easily find out what your target group is searching for and where you can best put your article in.
3. Picmonkey
No Photoshop at your disposal? With this tool you can easily crop your photos to size and save them for the web. This way you immediately ensure that you do not have too large images on your website that can cause delays.
4. Pocket
As a fanatic blogger, my mailbox was always overflowing. Any interesting webshop or gadget: I forwarded it to my Like & Love (it!) mailbox. Articles about blog research, interesting blogging tips? Within a week of applying for the domain name theadsensefamily.com my mailbox was overflowing. There had to be a better way for that, right? Yes, so, the better way turned out to be Pocket , an online tool where you can store all your links and also organize them in such a way that you can find them easily.
5. Brownmailer
Do you want to create a newsletter file for your blog and regularly send newsletters? I can wholeheartedly recommend Brownmailer.
With nice templates, you can create a newsletter in your own house style. And making a registration form for your blog is no abracadabra either.
6. WhatTheFont
Do you see a nice font online that you would like to use for your own blog? With WhatTheFont you can easily find out which font it is.
7. Pixabay
This is one of my favorite sites. Here you can grab a free image for your blog. Check Pixabay
Which online tools do you really find indispensable as a blogger?